Edinburgh
Next it was time for a day trip to Edinburgh. First stop was our local subway station in Glasgow: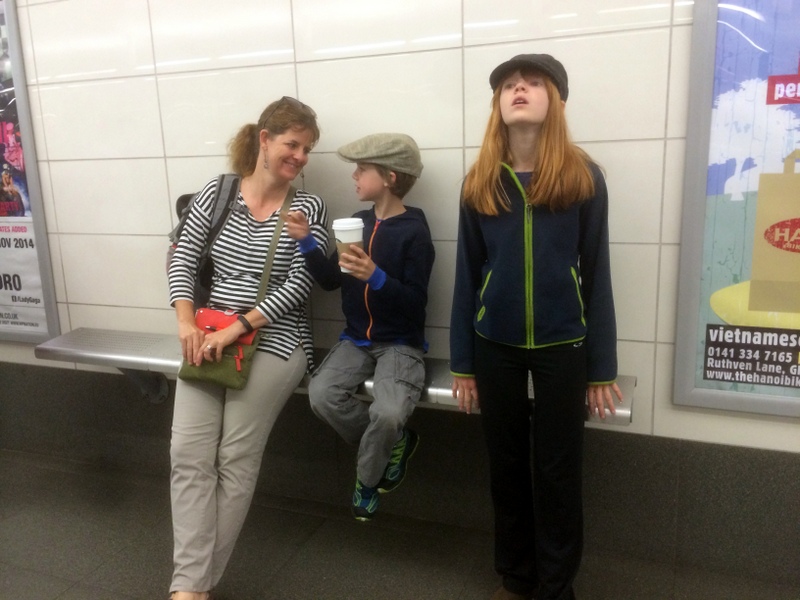 And then on to the ScotRail train, where much drawing was accomplished.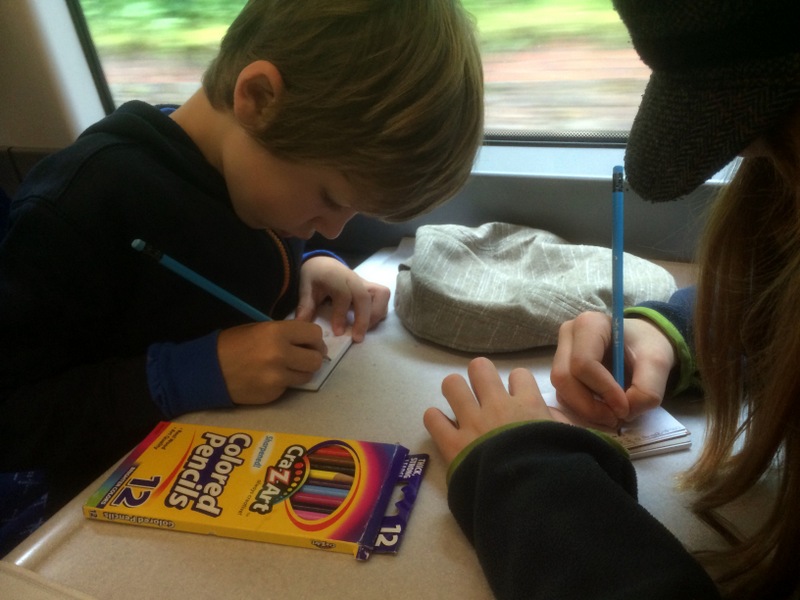 Edinburgh has some great, wide boulevards. Here we were trying to decide whether to go to the National Museum of Scotland or the castle first.
At Anna's advice, we stopped by the Elephant House Cafe in Edinburgh, where J.K. Rowling wrote much of her early Harry Potter books. It was very busy with pilgrims, so we went to the patisserie next door instead.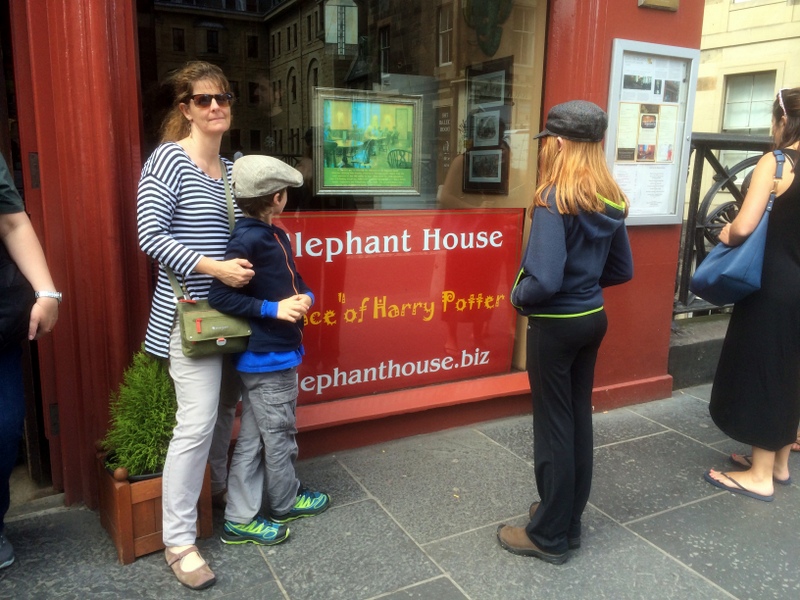 And then we decided on the Museum! This construction is the Millenium Clock Tower, which comes to life regularly and spectacularly. It was made in 1999 to represent the best and worst of the 20th century. Cielo liked it especially.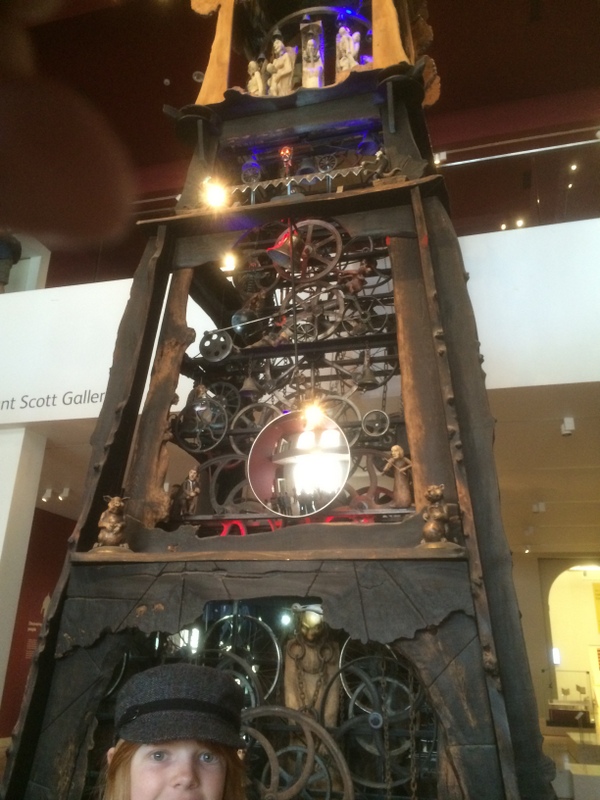 In the communcation room there were lots of fun things, including these naval signal lamps.
The National Museum also had a large gallery devoted to transportation, including a Formula 1 racing simulator, for which there was a significant line. Both kids had to take a turn of course!
And a little dress up fun.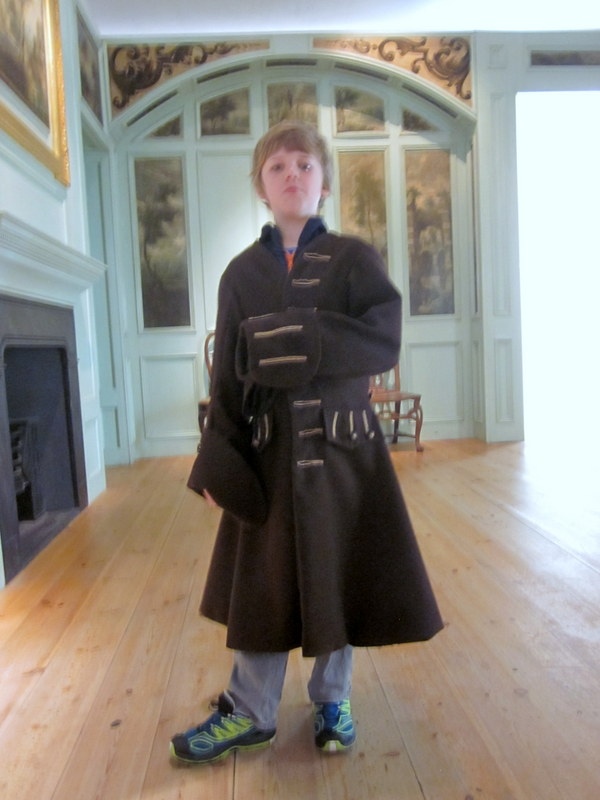 A great ceramics gallery, too.
Then it was on to the Castle! As we were going in we noticed they were setting up for the next Edinburgh Military Tattoo. Pretty impressive grandstand-construction equipment, too.
We later peered back down at it from inside the Castle.
One of the coolest things there, and Eero's favorite, was this enormous cannon named Mons Meg. It was so big and heavy that after decades of use, it was decided that it wasn't worth the effort it took to tow it around from castle to castle as a siege engine any more, so it ended up here, where it was used for salutes until the barrel burst firing a salute in 1680.
Hellooooooo.......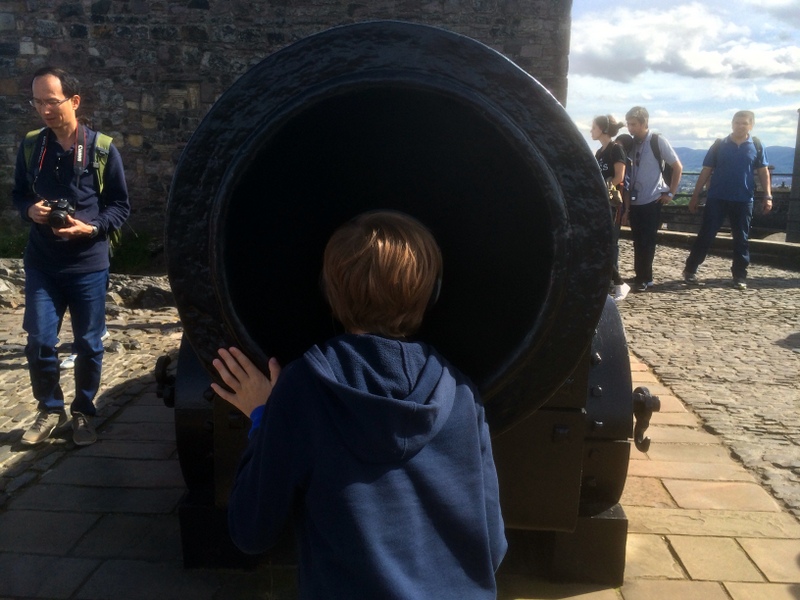 Other cannon were pretty cool, too.
Parts of Edinburgh Castle are still in use, and the whole thing is nicely kept up - a big contrast with Doune, for example, which, while well maintained, is definitely a ruin.
Some pretty nice views.

After the Castle, we wandered down the hill to a big open square to find a restaurant. Eero ordered these haggis fritters.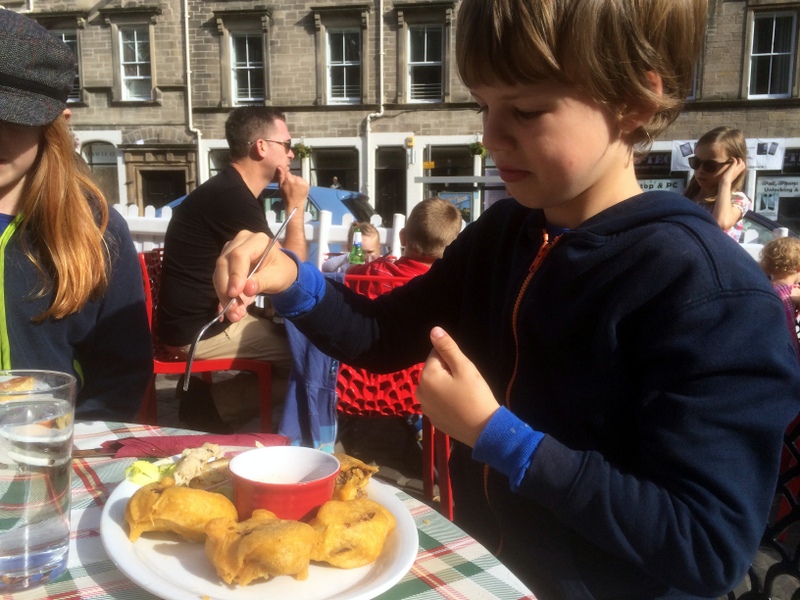 And found the Aha Ha Ha joke shop in Edinburgh! Note the giant Groucho glasses.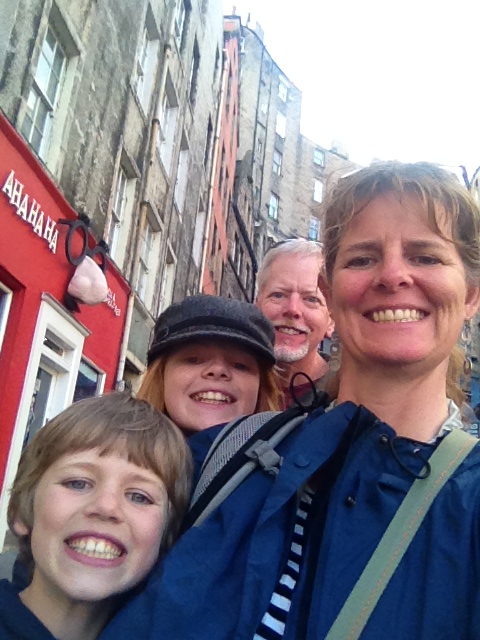 After lunch, we walked over towards the cathedral - which turned out to be closed for visitors already - but we did see this bagpiper busking along the way.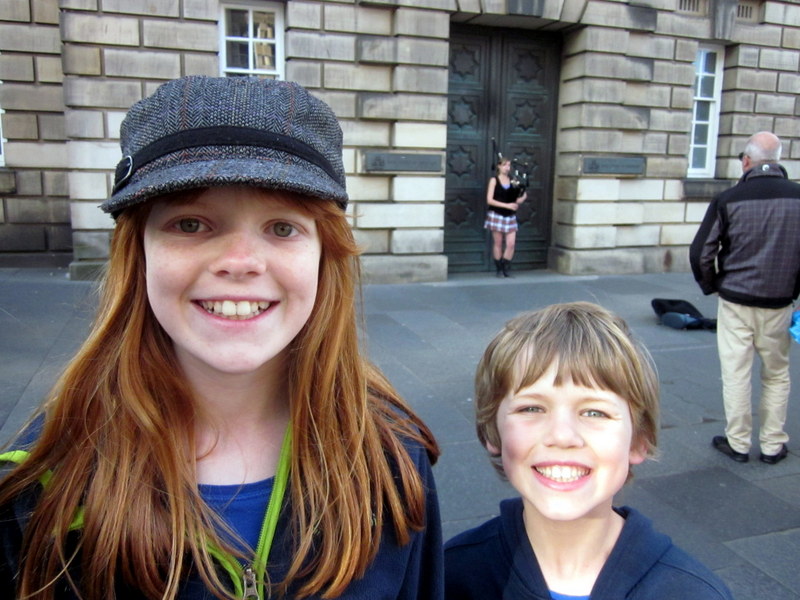 The cathedral was pretty cool.
Edinburgh's Royal Mile has many of these closes (alleyways) running off of it. Every one was great.
Good place to get some Silly Walking done.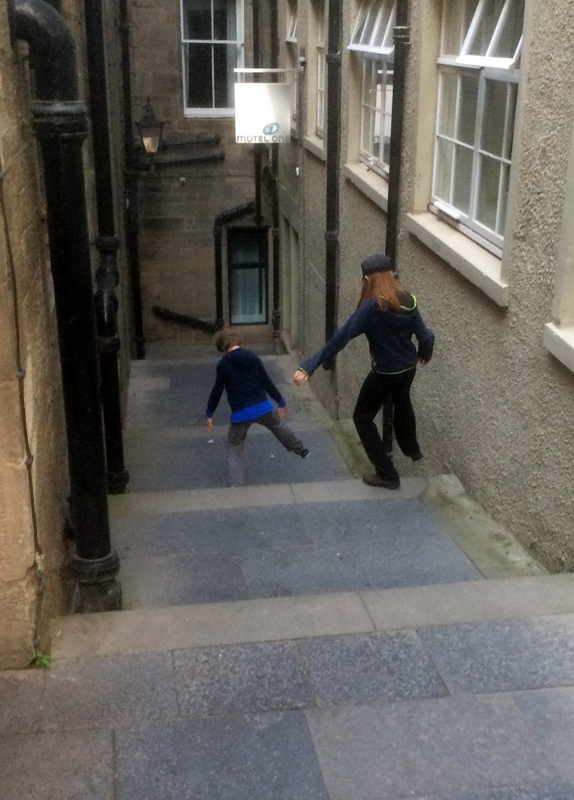 And then it was back to Glasgow on the train.
And then, the next day in Glasgow, it was time to move on and take the train to London!