Back of the house
Facing west you can see our lovely storage shed. We only got one with this house.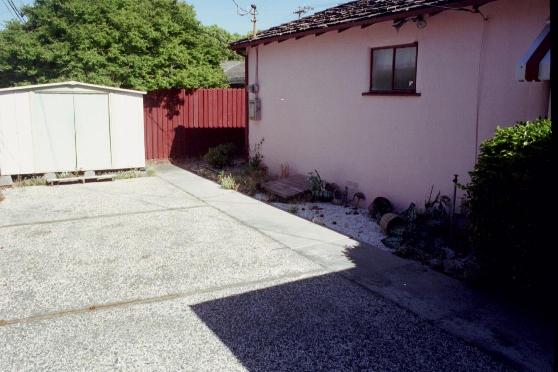 Before any changes

---

On day six, they're replaced the old master electrical panel, and somebody opened the shed doors.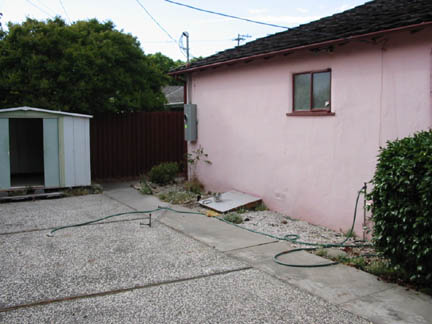 Day six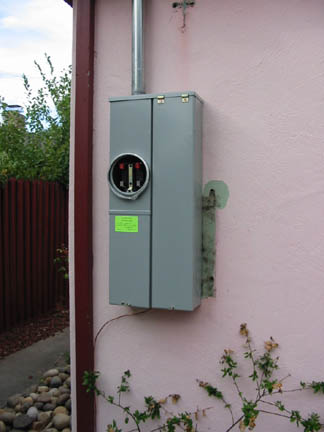 This mess of wires is what sticks up off the roof above the main electrical panel: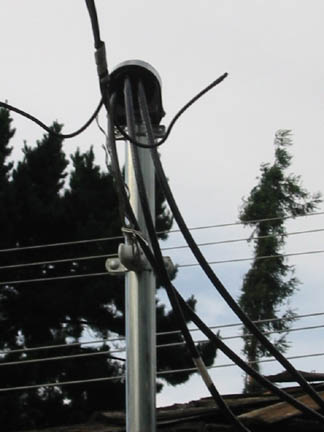 Here's a view facing east. That little bit sticking out is the master bathroom (an addition done by the previous owners).
The plain wood plank is where there was termite damage and the wood had to be replaced.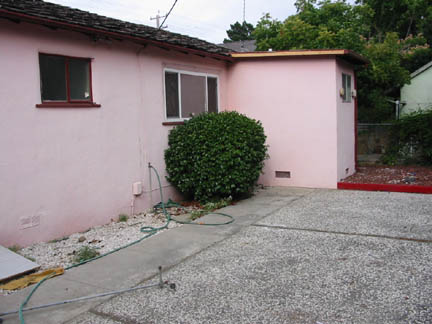 ---
A view out over our back fence. I swear this looked different before, but I'm not sure how.
Day twelve

---
Primer in various strategic locations
Day Thirty-nine
---

And here we go!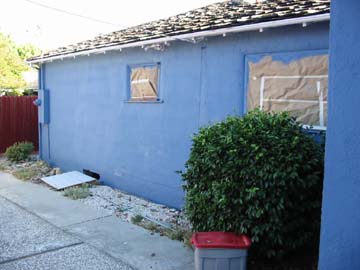 Day Forty