West side of the house
In the back, we have red gravel. In the front, white gravel. Those river rocks are kinda nice, though. If you look carefully,
you can see that some of the plants here are plastic.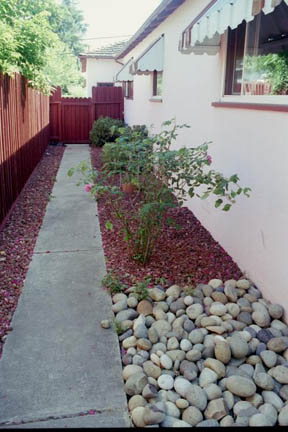 Before any changes
A better view of the plastic plants.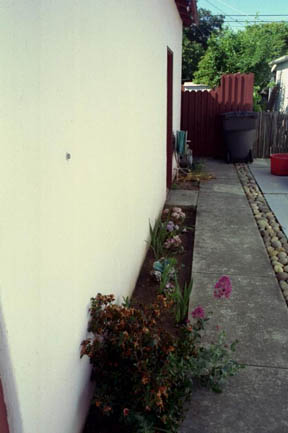 Before any changes

---

This plank shows off the two blue colors we are choosing from for the exterior. We chose the
one on the right, after taking sunglasses off.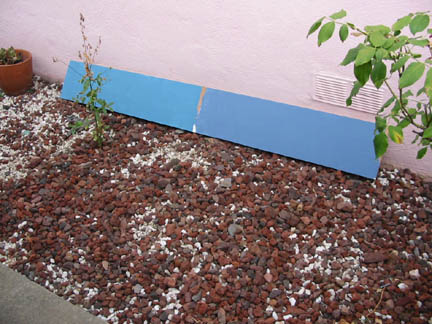 Day six

---

This is where the kitchen window used to be. Come on in, raccoons!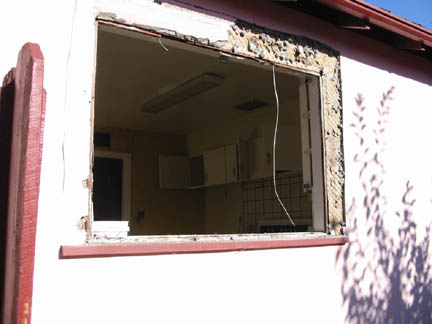 Day eight

---

Now the kitchen window has been boarded up, at least.

Day thirteen.
---

Getting ready to put in the garden window.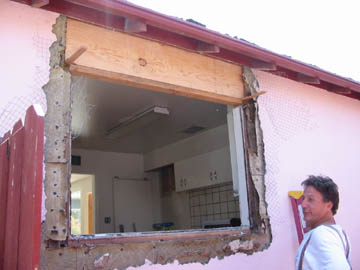 Day eighteen
---

Now we're getting ready to paint, see the bright blue primer.

Day Thirty-nine
---

Woo!

Day Forty